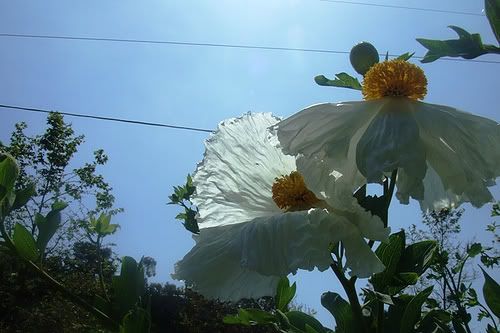 it's almost 4am and i cannot sleep.
anna mentioned something interesting last night – and that is the idea of being open (emotionally). there are so many things running through my mind on that subject. and there are moments that I am brave enough to share a very private side of that emotional me in public.. and that usually catches me off guard. I suppose seeing my thoughts typed on screen makes them more concrete… more real… but then there's that added push of opening a part of my mind/soul that I've kept hidden… because once i make the decision to meddle with such thoughts and to share them… extracting from those private sectors that usually remain untapped – it begins to flow rapidly .. and sometimes it will not stop.
I am scared of where those thoughts and emotions will go… and the level of intensity they usually carry. It is so much easier to overlook them and to live a life negated of too much heavy matter…
A friend once told me that I seem to be holding back.. quite a bit. That I come so close to letting go and opening up completely – and yet I am so aware of what is happening on th backend that I shut down before I've even started. I guess I am getting tired of closing off so quickly before I've even given myself the chance to figure it all out. That is one part of me that needs to change…
I want my mind and heart to remain open long enough to agree with one another.
I have to figure out what I need to do from here.